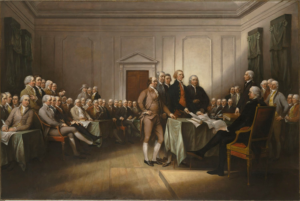 Hidden Women, LLC helps historical sites tell the full and inclusive stories of the past, ensuring
all people's narratives are represented and celebrated. Owner, and Executive Artistic Director,
Tammy Denease, is an accomplished Historian, Artist, and Storyteller passionate about
amplifying the voices of those who have been overlooked by history.
As your Historian Partner, Tammy's historical interpretation consultations include helping
historical sites interpret their stories, and she assists with connecting sites with visitors. Her
services include helping sites increase the accessibility and inclusivity of their collections and
highlighting the contributions of previously forgotten individuals and groups. Tammy works with
organizations to uncover and share the stories of hidden historical figures whose contributions
have been ignored by history's narratives. She also assists with implementing diversity, equity,
and inclusion (DEI) practices with historical interpretations of their stories.
Tammy is a Historical Consultant, supporting libraries, schools, theaters, historical sites, and
corporations across the country. She is also a Museum Educator and Historical Tour Guide, and
she brings history to life through her captivating and thought-provoking stories of colonial
history, health, medicine, from enslavement to freedom, and Indigenous People. She is dedicated
to educating and inspiring organizations to appreciate and value the stories and contributions of
all historical figures. 
Unlock the hidden stories behind your organization's historical artifacts and belongings. Partner
with Hidden Women, LLC, to improve the inclusivity and accuracy of your historical
interpretation. Contact us now to get started.
Tammy is a Certified Interpretive Guide by the National Association of Interpretations (NAI).
Tammy is a traveling NEST (New England States Touring) Artist through New England
Foundation for the Arts (NEFA). She holds a Business Management Certification from the
University of Hartford, is a Certified DEI Facilitator, and is a Certified Loctician. Tammy is also
the Outreach Director for the Connecticut Freedom Trail and the President/Owner of the Hidden
Women Stage Company. Tammy serves on the Governance and Awards Committee for the
Connecticut League of History Organizations.